Services
Turn-Key Service
Customer service is our priority! S&R Robot Systems is a turn-key service provider for integrating automated robot systems. Services include consultation, system design, assembly, installation, commissioning, and post-sales support.
S&R Robot Systems is a single source provider utilizing robots from premier manufacturers such as Motoman.. Our expertise in system integration, PLC controls, operator interfaces, and material handling provides a one-stop source for integrated robot systems. Our services include:
Initial Consultation
S&R Robots Systems will review and assess your current system, procedures, requirements, and your desired system improvements. Based on this, we provide an initial estimate which includes preliminary data on the system performance. The system performance specification provides an overview of the system foot print, its capabilities, and primary components.
Installation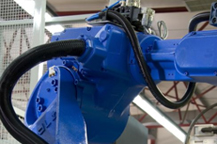 Installation is available with every robot system. The team members are experienced craftsman, providing a professional, timely, and reliable installation of your system. Because a quality system requires customer satisfaction, the team foreman will remain on the project until all requirements have been approved.
Robot Systems Design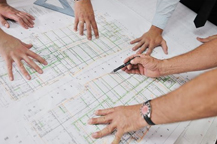 The S&R Robot System engineering team works directly with the customer to develop a reliable robot system. The design service provides a detailed scope of the system (various drawings), system performance data, a list of components, and a functional specification. Each system undergoes multiple quality tests including workmanship inspection, functional testing, and performance verification.
Preventative Maintenance
Every robot system is supplied with a preventative maintenance plan. S&R Robot Systems also provides preventive maintenance services to help minimize down time or unintended interruptions. We normally recommend two visits per year, taking one to two days depending on the size of the system.
Repair and Retooling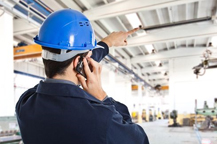 S&R Robot Systems are built for reliability. However, all mechanical systems (including robot systems) eventually wear down and have failure. This is when our repair service team comes into action. We are ready to assist in bringing your system to operational status or retool your existing system for a new product.
Industrial Automation
S&R Robot Systems, in conjunction with S&R Controls, are the experts for integrating and servicing any PLC based automation system. With over 20 years' experience in PLC based automation controls and operator interfaces (such as Allen Bradley, Siemens, Opto 22, and Schneider Electric); S&R works with the most challenging PLC based automation system.
S&R Advantage
Company News